The total raffle jackpot is up to:
$10580
** Note that this is the total revenue raised and the jackpot will be split 50/50 after administrative costs are deducted.
ONLINE TICKET SALES ARE OVER. COME VISIT US AT THE NBHS v. MADISON GAME TONIGHT, 9/1. WE'LL BE SELLING TICKETS UNTIL HALF TIME.
---
The 50/50 Raffle Low Down: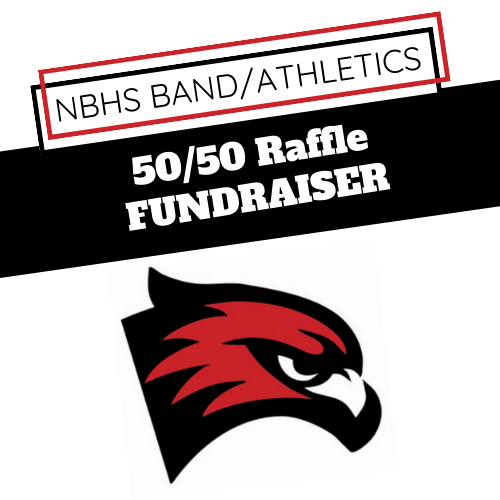 NBHS Band & Athletics are partnering to sponsor a 50/50 raffle during the month of August. Tickets will also be sold at each band/athletic event during August. Winner will be selected at the NBHS vs Madison football game Friday, Sept. 1 at halftime. You do not have to be present to win. The winner will receive 50% of net sales. Band/Athletics will split the remaining 50% based on amount of tickets sold by each organization.
50/50 Raffle terms & conditions can be found here.